Cacao and Maca Energy Bar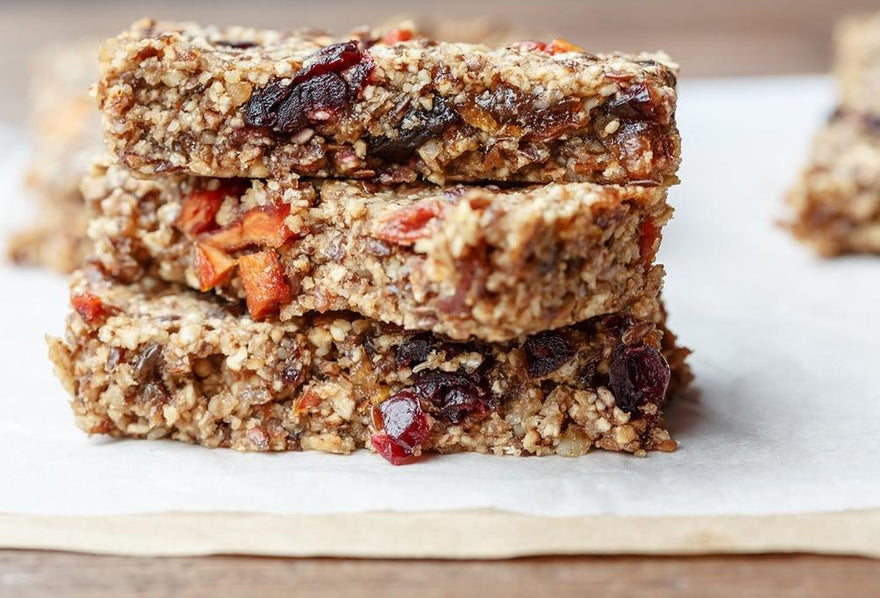 Ingredients
2 tablespoons of raw maca powder
2 teaspoons of organic cacao powder
4 chopped dates
2 handfuls of cashew nuts (crushed into small pieces)
1 handful of goji berries or cranberries
1 large tablespoon of organic peanut butter
1 tablespoons organic raw cacao nibs
Option: add organic whey protein powder (CocoChoc Flavour) for an extra boost of quality protein

Directions
1. Put all the ingredients into a good blender (dry).
2. Add a small amount of water.
3. Give it a good whiz around.
5. Continue to add water and whiz until the mixture is sticky
6. Press into bars and enjoy (these bars can be frozen and eaten another day!) 

Tip: swill out your blender or bullet with warm water as soon as possible after use - it will save you time with the washing up (#winning) and means you won't need to put it through the dishwasher as often!
---